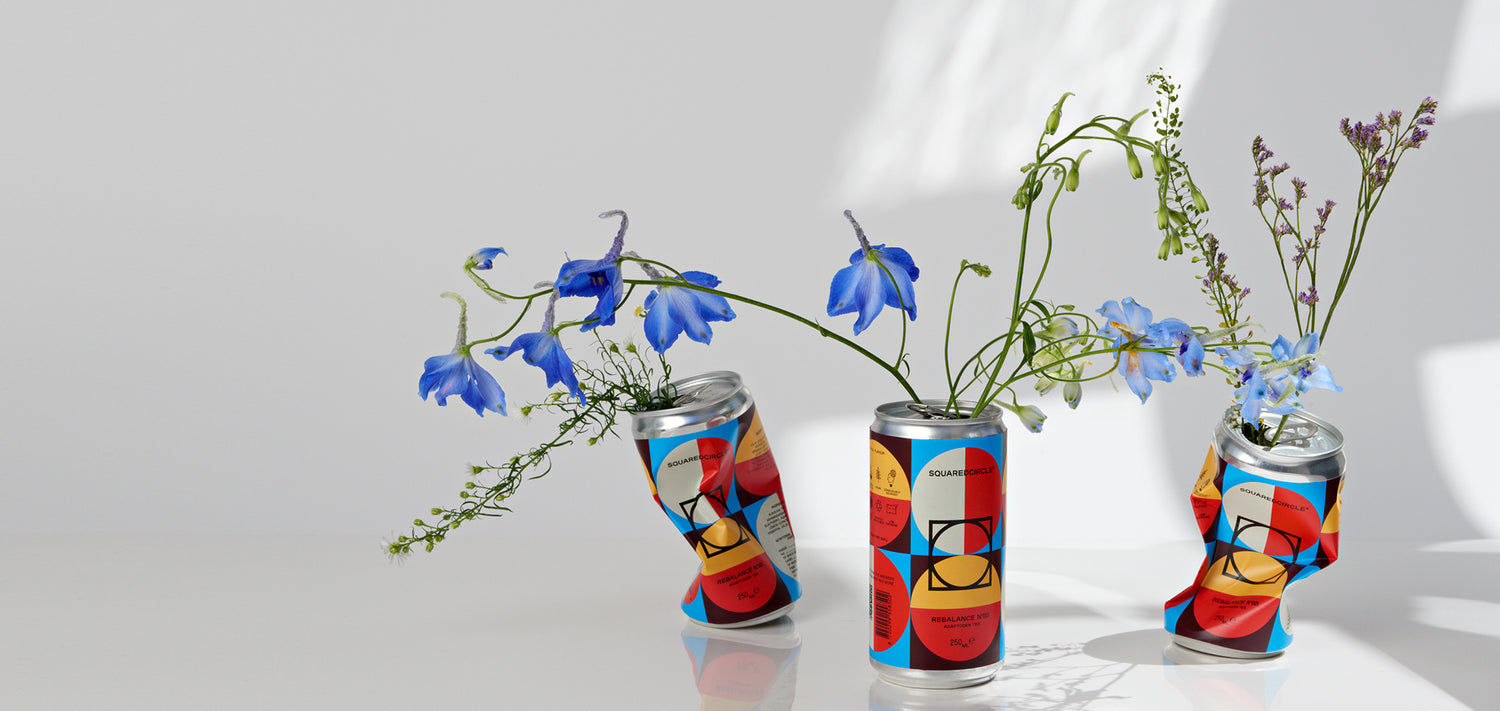 WHAT'S OUR STORY?
SQUAREDCIRCLE was created out of a longing to feel connected again.
A life-time curiosity in philosophy and plant medicine was our catalyst for re-connection. Suddenly we felt tuned in. Opened up. Full of clarity.
What if ancient plant medicine could be combined with modern rituals to amplify our natural way of being? High quality, high functioning ingredients from the natural world, that are easy to use and still taste good. 
Cue the light-bulb moment. A tea to connect; mind, body and soul. Scientifically proven to relieve stress, promote homeostasis and benefit your entire immune system. It's the power of adaptogens contained in a can.
THE PHILOSOPHY BEHIND IT ALL
"The circle is the symbol of the Psyche (even Plato describes the psyche as a sphere). The Square (and often the rectangle) is a symbol of earthbound matter, of the body and reality."
Carl Jung describes the idea of the Squared Circle as the Archetype of everything, as enlightenment itself.
Take a sip. Feel Yourself. 

VITAL INGREDIENTS

POTENTLY DISTILLED

VEGAN

CONSCIOUSLY SOURCED
FUNGI INSIDE

SERVE COLD

INFINITELY RECYCLABLE

LOW CAFFEINE
OUR CONSCIOUSLY SOURCED INGREDIENTS